Sepcial Kimono Edition
Wishes
MAKE A WISH!

If not now then when …? Wishes mean hope and new strength, helping you to a new reality, and your very own personal empowerment. Our exclusive special kimono edition "WISHES" is designed to help you to express your wishes. We asked our true Goddess Anuthida to share her personal wishes with us, the Berlin artist Lena Petersen lovingly preserved them on the silk ribbons of the kimono. We would be happy to do the same with your Wishes. With every movement, the kimono caresses and reminds you about what is really important to you. You don't show your ersonal messages openly. You decide for yourself who you want to open up to and show the inner side of your wishbands to. The fact that you are something very special flashes out again and again.

We produce your personalised WISHES kimono, your truly personal empowerment on order within 3 to 4 weeks for the price of 1490.00 €.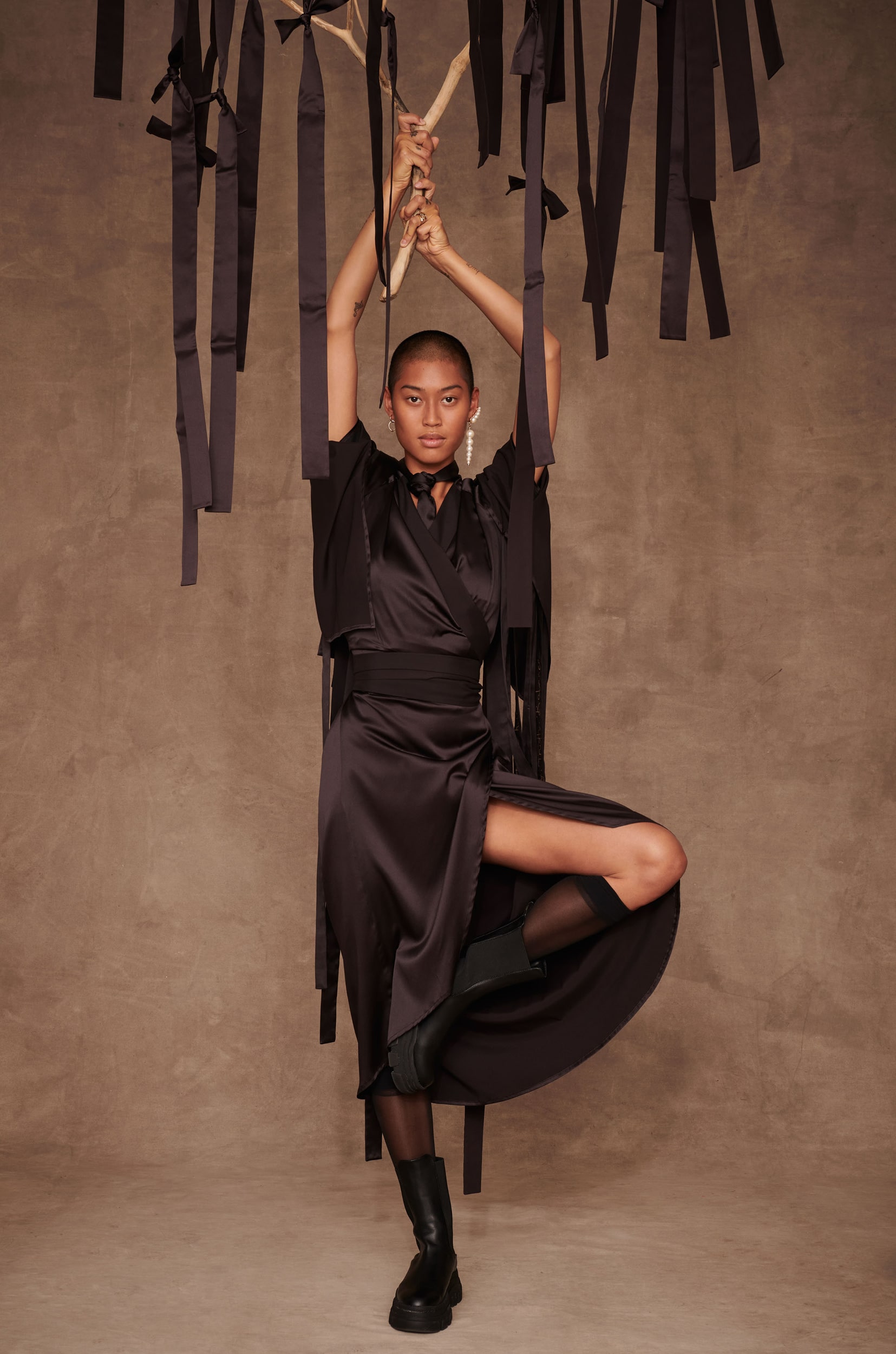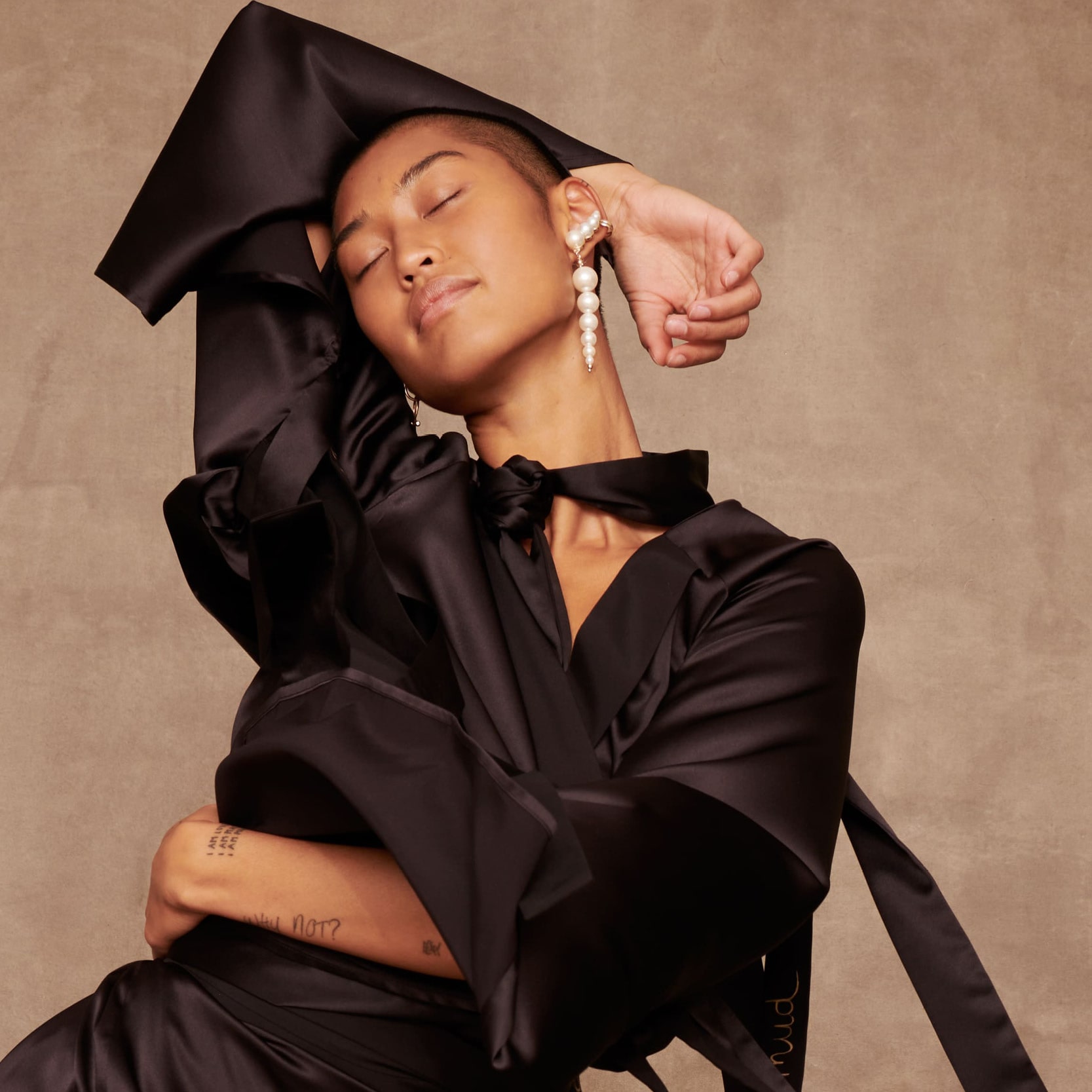 Beauty on the inside and outside – Anuthida perfectly symbolizes the image of a Modern Goddess for us. She, too, only gradually became aware of the importance of her very personal wishes, which we had preserved for her on her "Wishes" kimono: "My energy creates my reality".

As authentic and honest as she is, she shares personal thoughts and fears with her followers, talks about spirituality and the stumbling way of accepting yourself.

She shows that nobody is perfect and that even a perfect online presence does not leave out reality. Her charisma and loving nature makes her a real Goddess for us. When Anuthida enters the room, it lights up.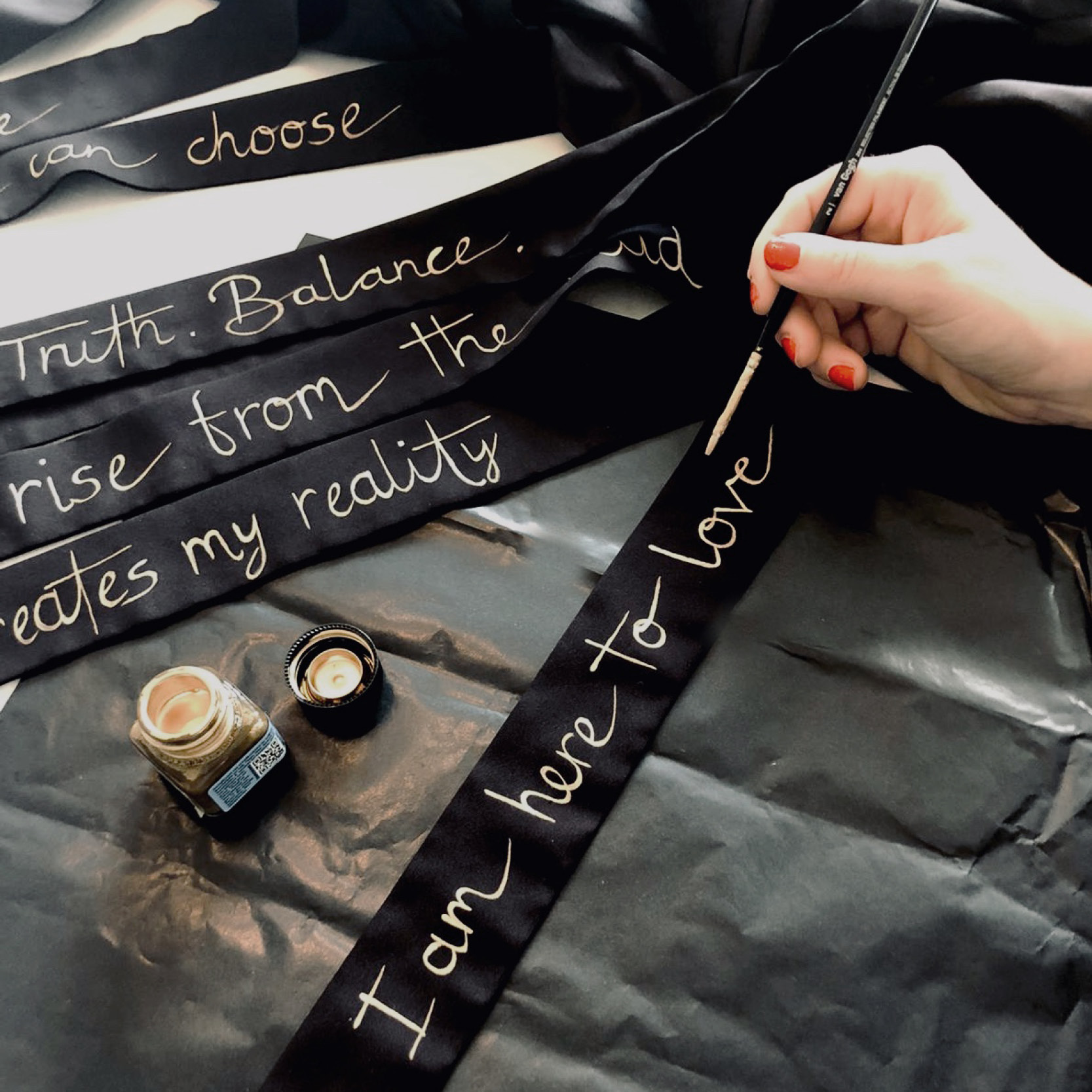 About
Lena Petersen (@LENAPETERSEN.DE)
"I am a visionary, dreamer and believer".

There is love and positive energy in every single one of her brushstrokes. Her art stands for inspiration and motivation. Lena seesher own work as "music that goes from heart to heart". In her studio and during impressive life performances, she always creates fantastic dream worlds spontaneously and magically. Her paintings fill rooms with magic and inspiration. We couldn't have imagined anyone better to perpetuate the wishes of our goddesses on their exclusive kimonos.