Sepcial Edition
Berlin Art by Kata Unger
Kaftan, cape and kimono form the framework for the extraordinary designs of the Berlin weave artist Kata Unger. The artist's tapestries combine blunt, contemporary topics with millennia-old weaving. Two of these designs have been chosen by Lemanjá to be printed on high-quality silk. With this collaboration, Lemanjá supports Kata Unger's artistic work and presents the her art in a fashionable context.
Kaftan, cape or kimono? Each piece of the Berlin Art Edition is worth more than just its price. With every dress Lemanjá supports the work and creative activity of artist Kata Unger.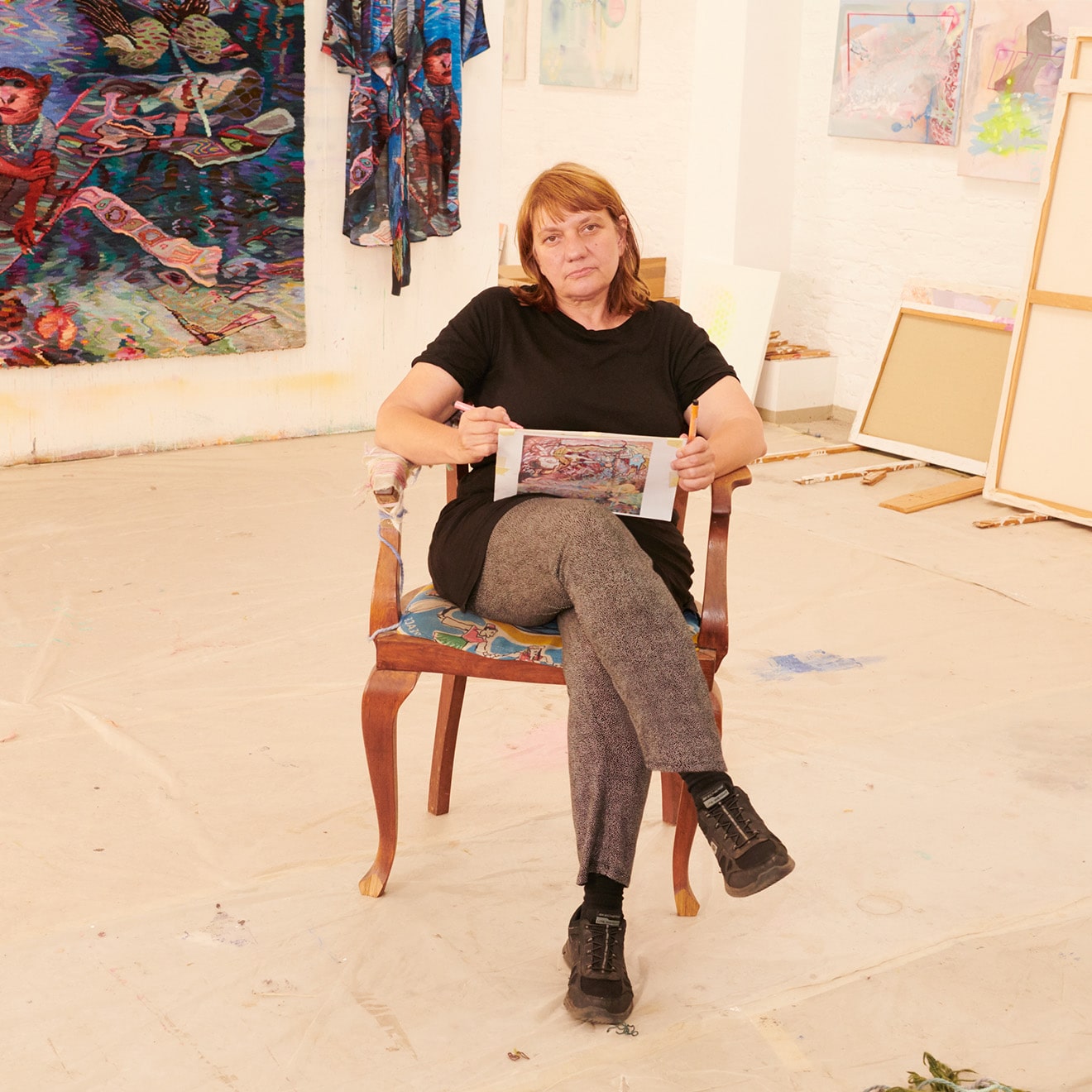 The beauty and uniqueness of Kata Unger's work as well as her artistic approach for subjects of the zeitgeist were decisive for the collaboration on the Special Edition Berlin Art. However, it all started with a visit to her Berlin studio ...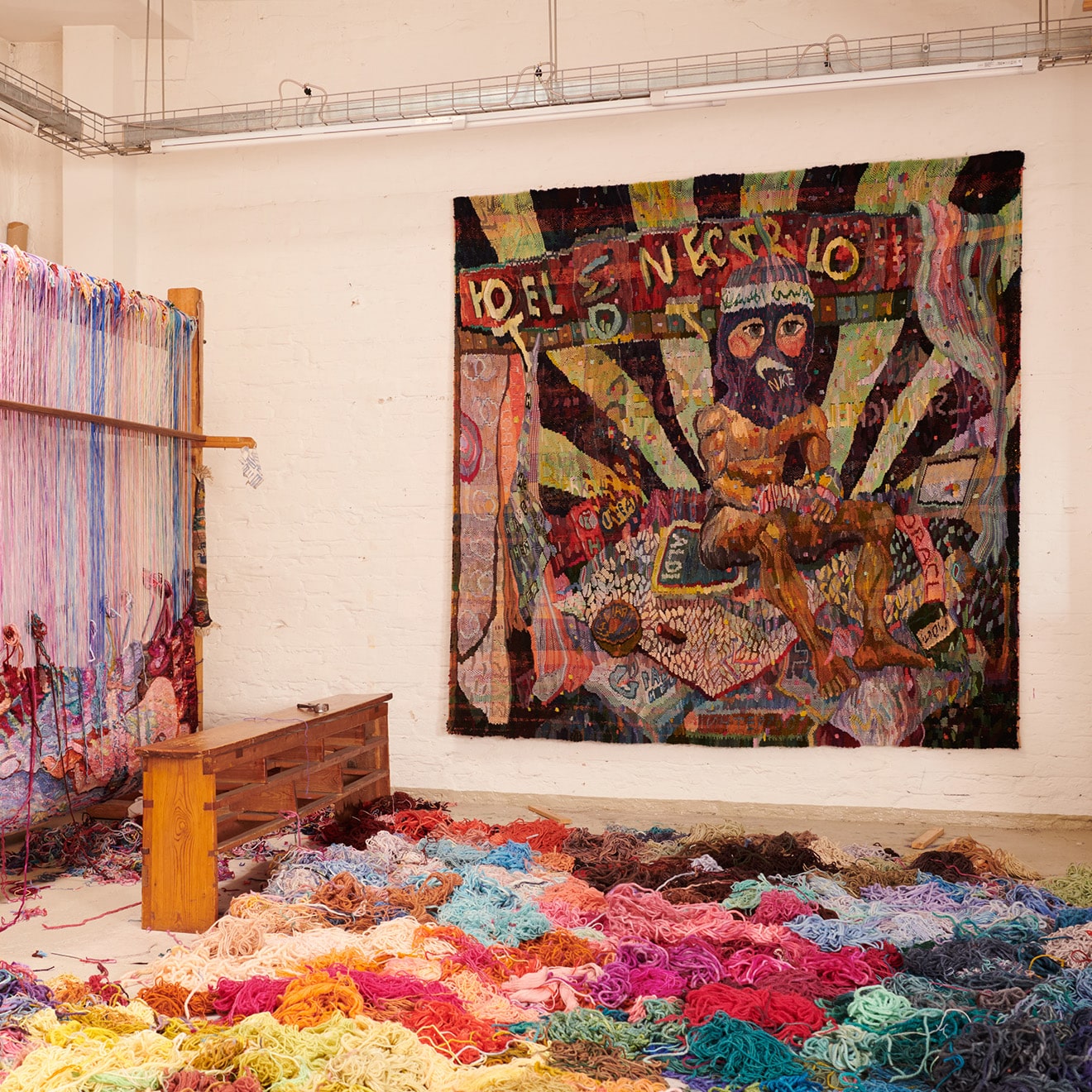 A pond full of garbage, a masked man: "E-Zone" and "Trainingsraum" are not only extensively designed, but also deeply political. Printing the two designs on silk, created a new dimension to the artworks. That is why the choice fell precisely on these two tapestries.