Aurora, the Roman goddess of dawn, is a metaphor for the eternal new beginning. The internationally renowned photographer Stefan Heyne captures sunrises and sunsets in the motifs we use for this special edition and reduce them to their essence: colour.
2021 - the year the whole world changed. Looking for new positive energy, Lemanjá and Berlin-based artist Stefan Heyne met. The works of Heyne immediately inspired Sandra Hansen to create a new special edition: "Stefan Heyne's photographs are so powerful, so rich in color, and at the same time so consistently reduced to the essentials. For me, they perfectly symbolize the current Zeitgeist and a longing from which we can all draw new strength: to focus on the essential, the beautiful, and to be grateful again - the feeling of every sunrise after a night, however dark." With that, the namesake of the new edition was clear: AURORA, the goddess of dawn and new beginnings.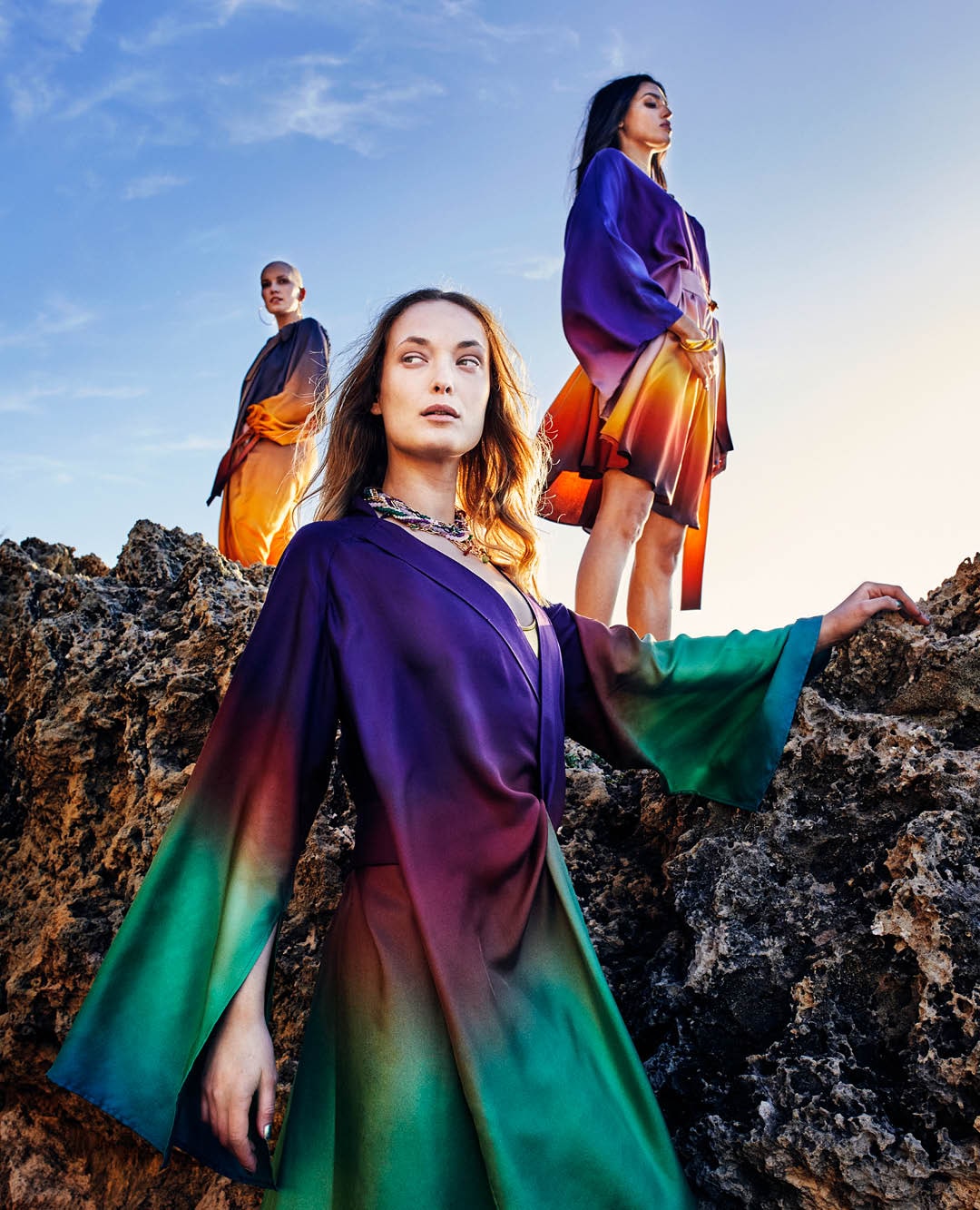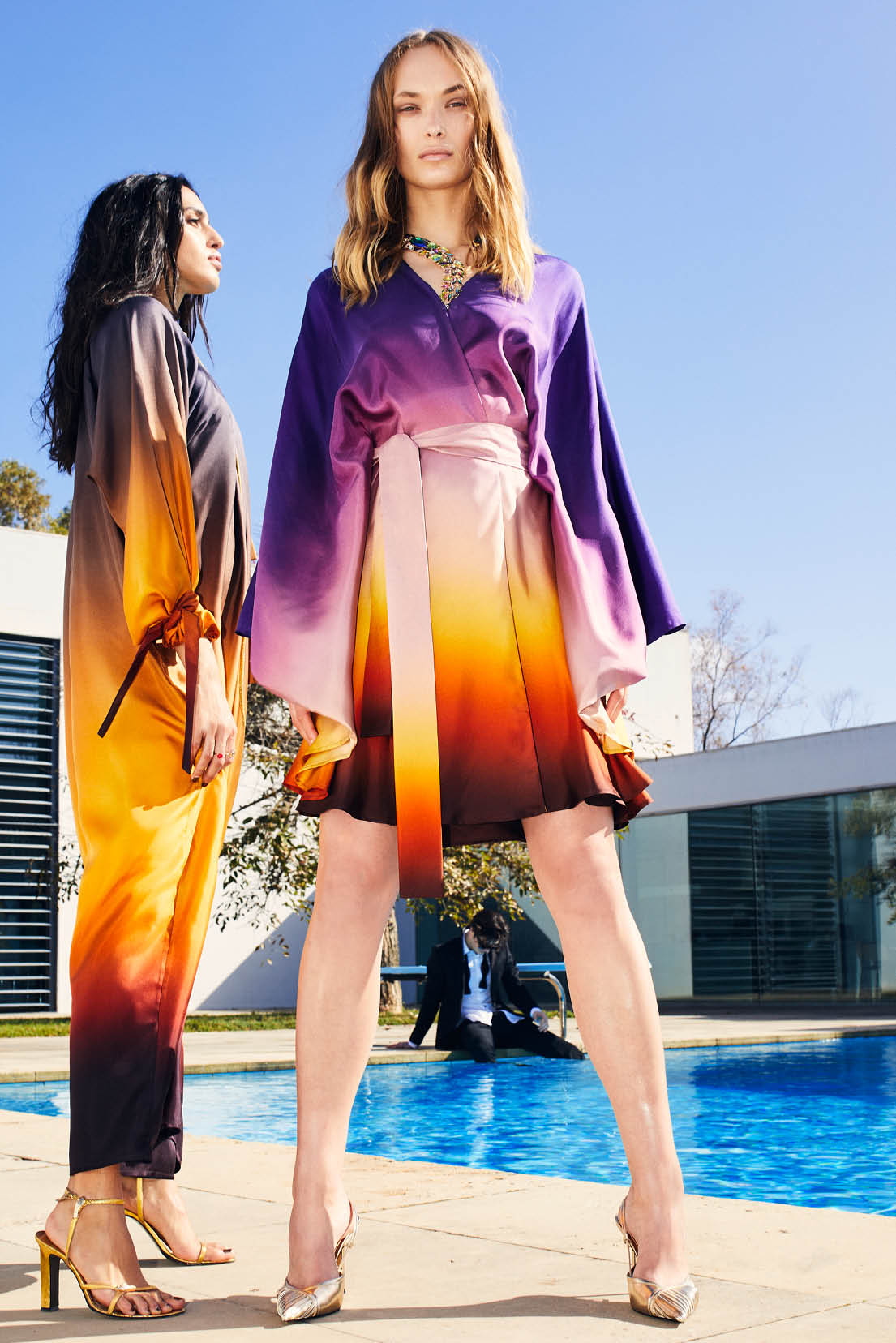 The fusion of art and fashion offers an exciting opportunity to operate beyond the static boundaries of both worlds. The mutual appreciation of artist and designer results in a limited collaboration that produces sophisticated and distinct works of art. Through their own body dynamics, the original artwork is statically unleashed and brought to life.
The limited-edition fusion is in keeping with the sustainable Zeitgeist, where the garment itself gains creative value.
Three of Stefan Heyne's particularly powerful works will now be found on the Lemanjá Goddess Dresses, each limited to 20 pieces: caftan, cape and kimono.
Particularly sustainably printed on pure silk, extended by a transparent and noble layered look of chiffon, they become a powerful fashion statement and frame of modern femininity, an exclusive lifetime piece.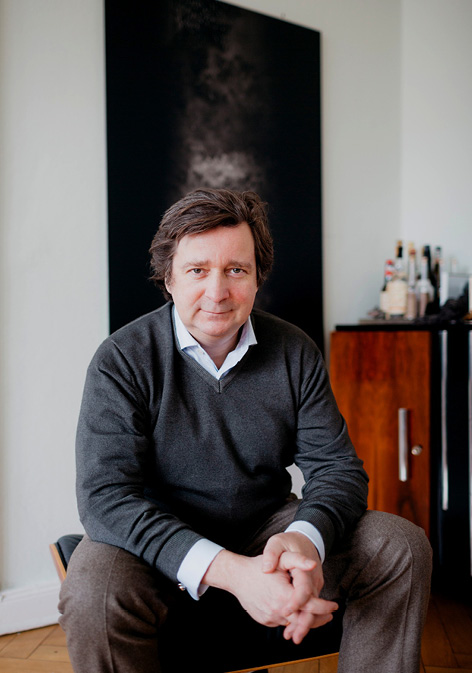 Stefan Heyne, born in Brandenburg an der Havel in 1965, studied stage design at the Berlin-Weißensee Academy of Art under Volker Pfüller, whose master student he sub- sequently became. About 15 years ago he turned to the medium of photography. His mostly large-format works are characterized by a great richness of color and a radical minimalism. In the same way, Stefan Heyne questions our visual habits and the role of photography in the social context.
So far, several institutional solo exhibitions have been dedicated to his work. Publications have been published by Hatje Cantz, among others.
Stefan Heyne is regarded as one of the representatives of the New German Abstraction, which radically with a reexamination of the medium of photography. His works for opera and theater have won numerous awards.
He lives in Berlin.