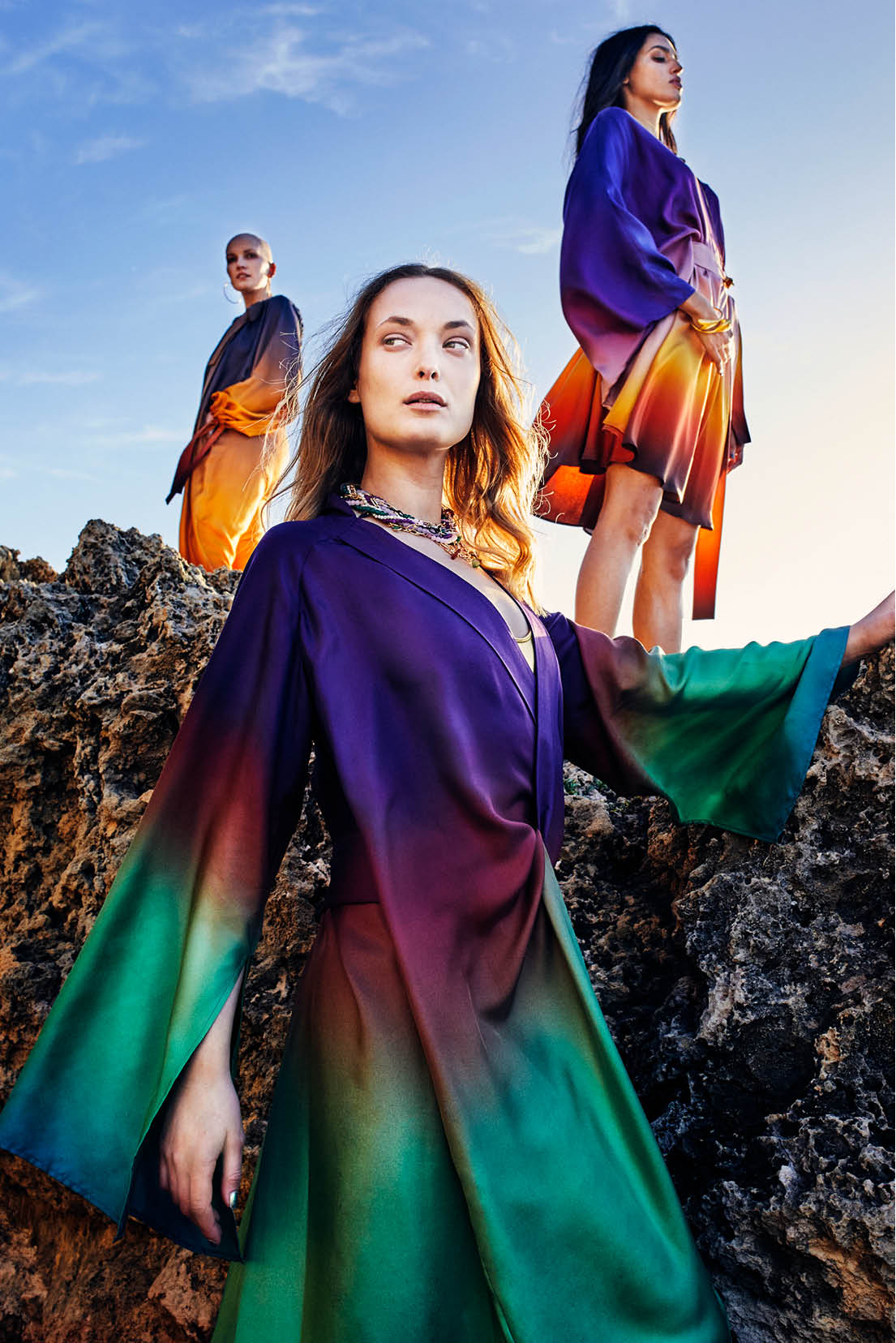 pure silk
including 19% VAT
SKU: 50098
---
---
Aurora Kimono
Your Goddess Dress
The Lemanjá Kimono embodies the premium class of dresses. Made from pure silk, it is extra versatile: It flatters the body both ways, tightly embraced or loosely tied. Throw over our Kimono as a coat to compliment your style with perfect easiness and elegance. You decide how you want to wear it today. A Goddess Dress is of the highest quality and encompasses a timeless pattern. This results in designs that follow our understanding of sustainability: dresses that last a lifetime and never go out of style.
This Kimono is a special edition limited to 20 pieces. Stefan Heyne, photo artist from Berlin, captures sunrises and sunsets in the motifs used for this new Special Edition. It proves that no day is the same and that each day has a new power.
We transferred this message to our dresses which are exclusively limited – but as always timeless, ageless and sizeless.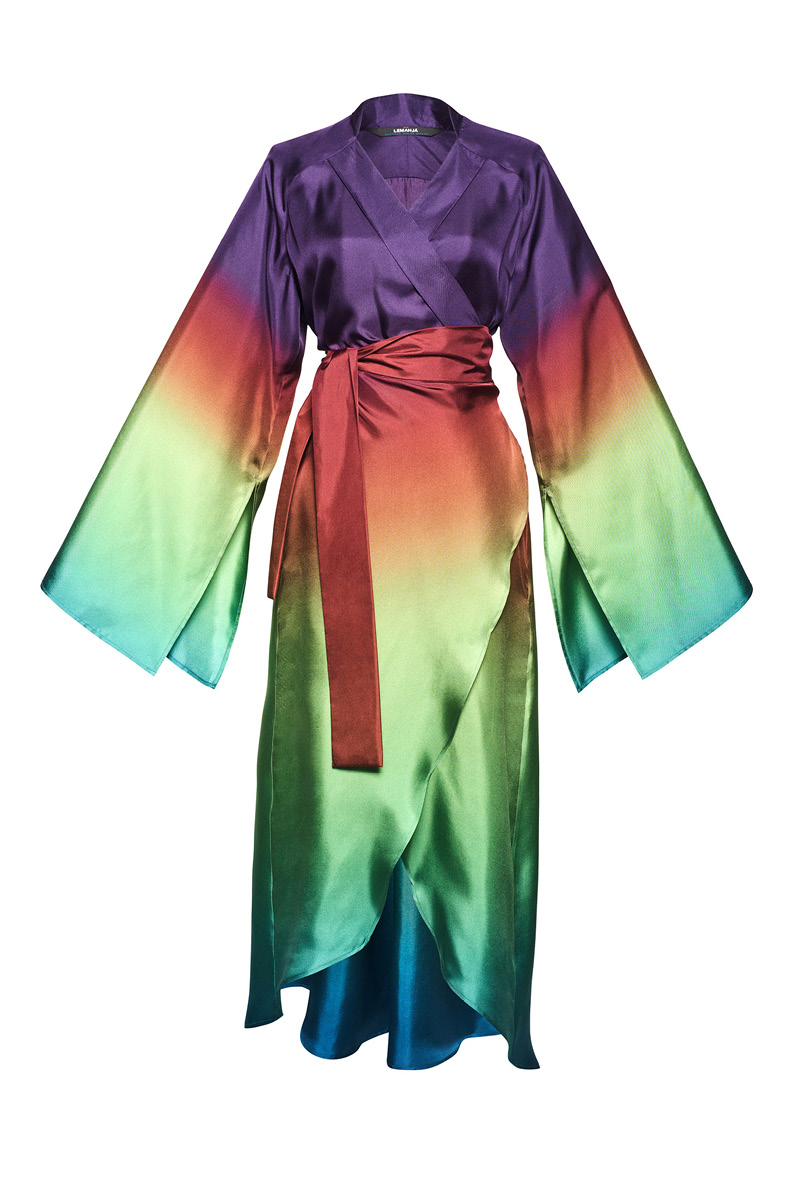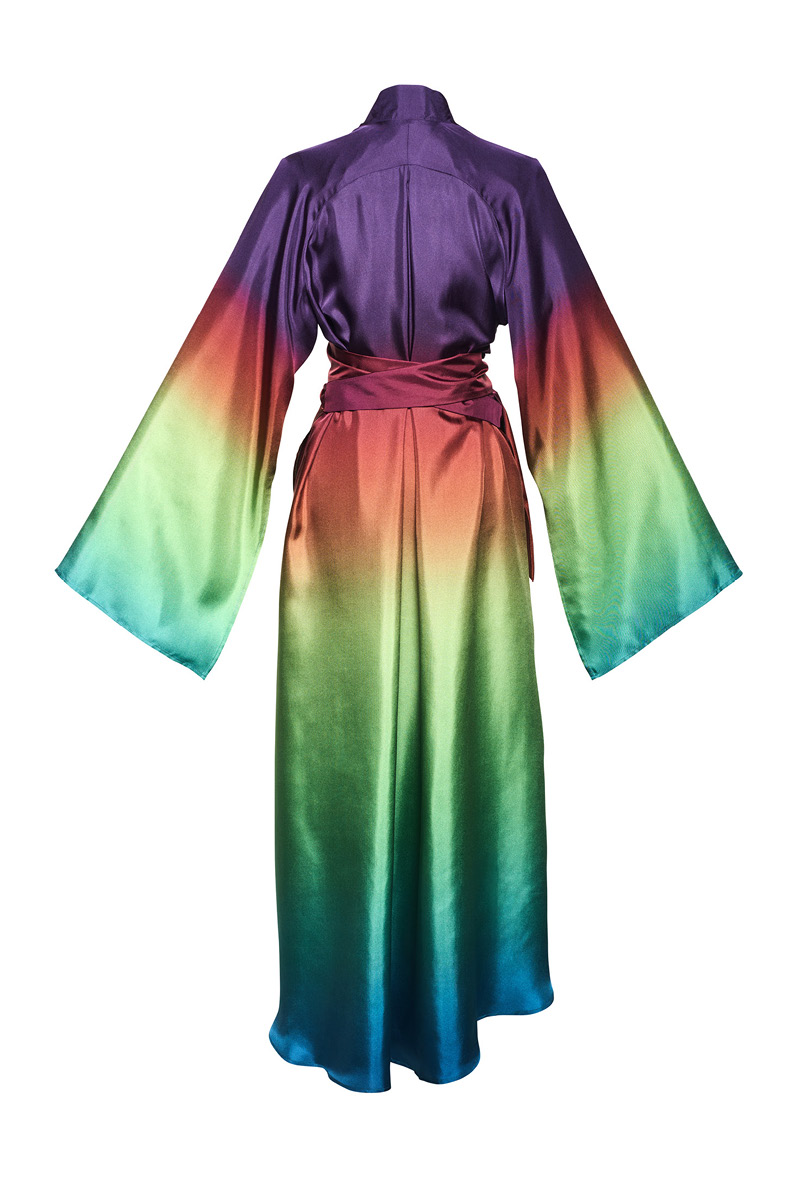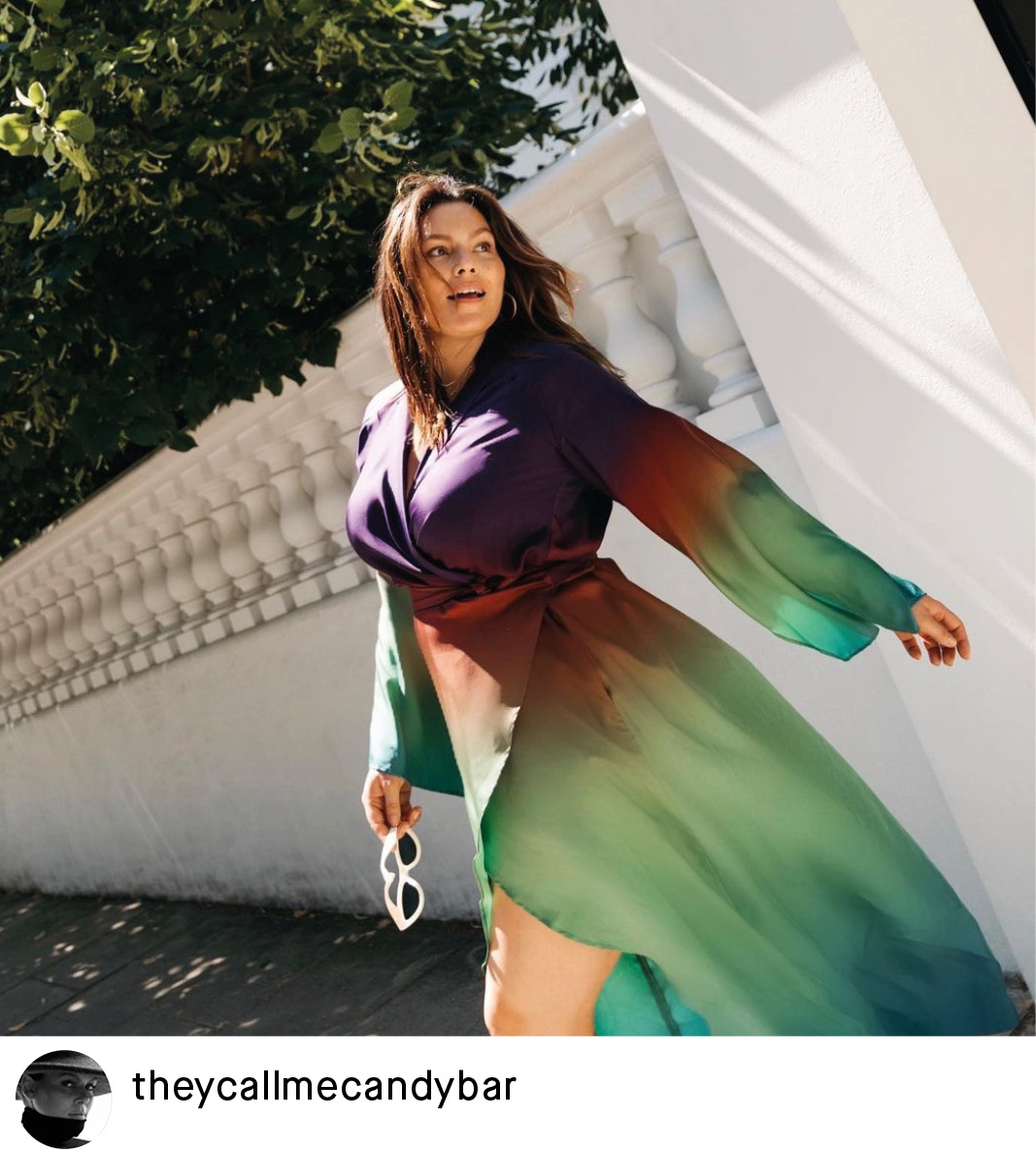 We offer free express shipping throughout the EU. In Germany, the package will reach you the next day. Deliveries throughout the rest of the EU and outside of the EU take between 2-3 working days. Returns are free of charge throughout the EU and are possible for up to 14 days after the delivery has arrived.
Please do not hesitate to 
make an appointment
 at our showroom in Berlin. Here you can receive personal advice from our team and try each of our dresses on.
If you have already decided on a dress and would like to pick it up in person, come and visit our showroom in Berlin. Take a look behind the scenes and get to know the Lemanjá Team.