Special Edition
DISCO CAPE
In einer Hommage an die 1970s, dem Ursprung von Soul und Funk feiern wir den "Spirit to feel free whatever life got for you". Get lost in music – lässig luxuriös tanzen unsere Disco Capes mit dir, wo und wann immer du willst. Ah, freak out! Spiele den klassischen 70s Retro Look im typisch übergroßen Hemdblusenkragen oder trage ihn elegant gebunden. Le Freak, c'est chic! Das perfekte Cocktail Dress, um sich auf jedem Event wohl zu fühlen. Let's get your party started. Feel the rhythm, check your vibes, now freak...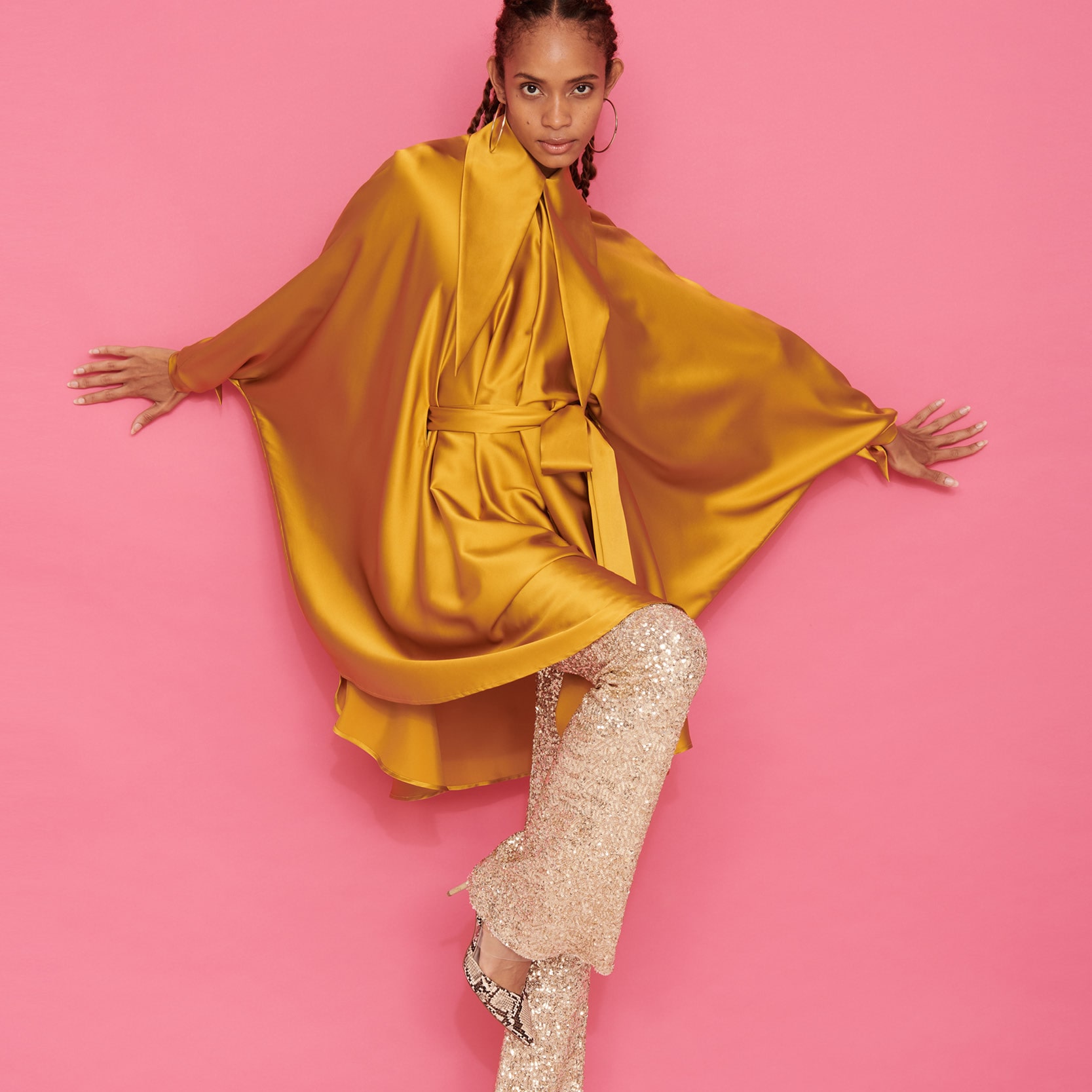 Special Cape Edition
Disco
Ich liebe den typischen 70s Retro-Blusenkragen, der ebenso wie die coolen Hemdmanschetten lässig in den Fokus gesetzt oder einfach elegant geknotet werden können. Die gewählten Farben der klassischen 70s Palette: COPPER, MUSTARD, GANACHE, erinnern mich so wunderbar an das damalige Porsche 911er Design. Als Dress oder Cape-Bluse getragen, just be the Goddess you are!