Special Edition
Fringe Kimono
Within our special editions, our timeless kaftan, cape and kimono styles reveal how perfectly they fit into every contemporary spirit. Designed as an elegant homage to the Golden Twenties of the last century, the silk ribbons of our kimono edition FRINGE play around the female silhouette in a cape-like and glamorous way. With the current events that have shaped and still shape the course of 2020, this edition developed further into a kimono that not only dresses modern goddesses, but also captures their wishes for change, like a dream catcher captures dreams. Together with the Berlin artist Lena Petersen, the very personal wishes of our Goddesses are lovingly immortalized on the elegant silk ribbon fringes. They carry these close to them and can be playfully reminded of their own dreams. "My energy creates my reality", for example, let our Goddess inspiration Anuthida immortalize. Whether classic and timeless as a FRINGE kimono or deliberately as an individually designed empowerment piece WISHES, this edition is created for modern goddesses.
More about WISHES
.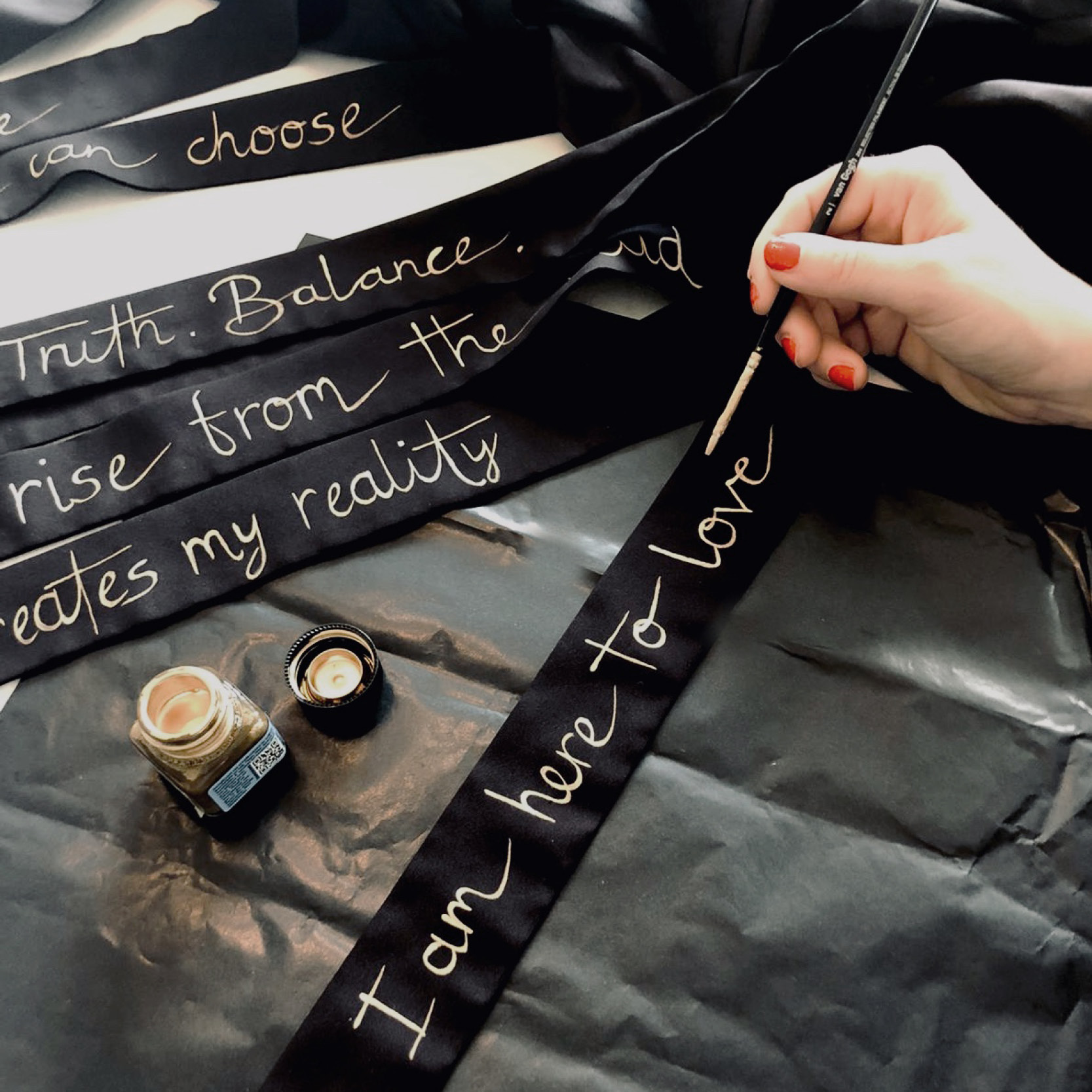 Special Kimono Edition
Wishes
Would you like it to be more personal? We transform the FRINGE kimono into your individual WISHES dress for you. The artist Lena Petersen will lovingly decorate the fringes with your wishes. A goddess dress with thoughts for eternity.