Special Edition
DISCO CAPE
In a homage to the 1970s, the origin of soul and funk, we celebrate the "Spirit to feel free whatever life got for you. "Get lost in music – our disco capes dance with you in a casual and luxurious way wherever and whenever you want. Ah, freak out! Play the classic 70s retro look in the typically oversized shirt collar or wear it elegantly tied. The Freak is chic! The perfect cocktail dress to feel comfortable at any event. Let's get your party started. Feel the rhythm, check your vibes, now freak. . .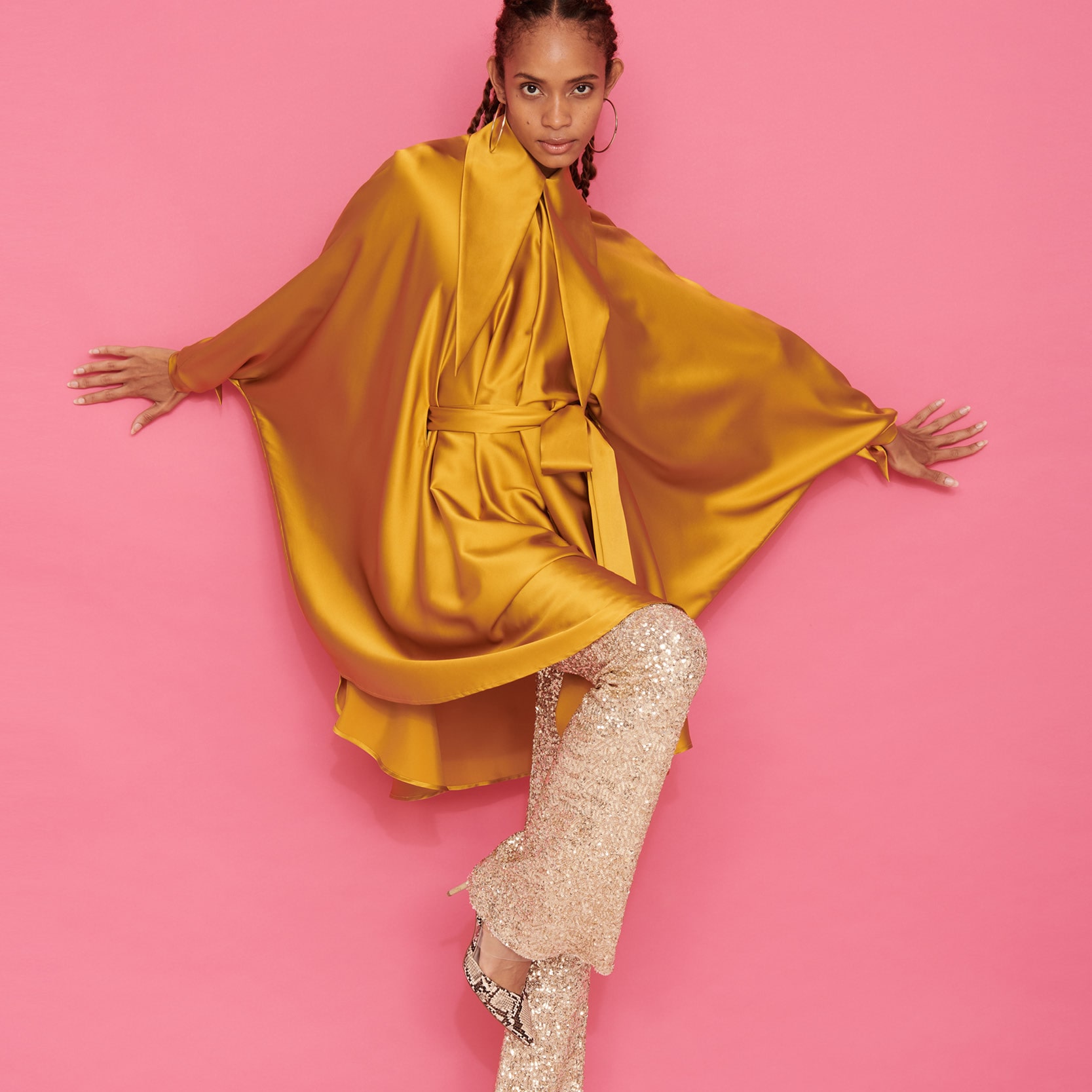 Special Cape Edition
Disco
I love the typical 70s retro blouse collar, which just like the cool shirt cuffs can be casually put into focus or simply knotted elegantly. The selected colours of the classic 70s palette: COPPER, MUSTARD, GANACHE, remind me so wonderfully of the Porsche 911 design of that time. Worn as a Dress or Cape-Bluse, just be the Goddess you are!